Women taking the lead on climate justice
11 Mar 20
Twenty-seven-year-old Phany, from Cambodia, was struggling to earn a living using traditional farming techniques, as the number and intensity of droughts increased in her region.

In 2016, Phany joined the Upholding Community Dignity Together program, where she gained valuable new skills in productive farming and irrigation techniques. With these new skills, Phany and her community learned to work together for better water management, to combat drought and maintain crops year-round.

Phany and her community also took part in disaster preparedness training, so that they will be better prepared to cope with environmental changes.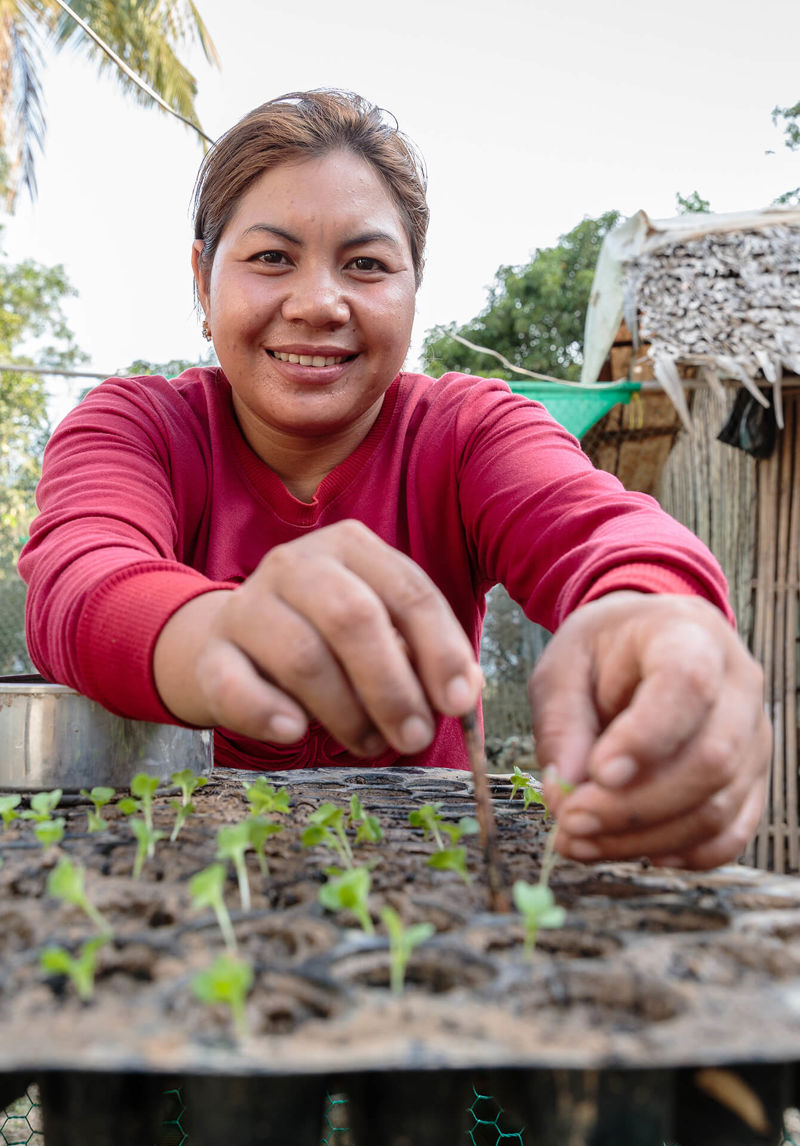 Droughts, floods, heat waves, severe tropical storms, wildfires, landslides and other extreme events have the worst impacts on those who are most marginalised, and least able to quickly recover from disasters. Women are 14 times more likely to die during a disaster compared to men.

Disasters also impact the safety and women and girls. Violence rates spike during and after disasters, and more than 70% of women have experienced direct violence in crisis situations such as natural disasters.

In many communities, women are not well-represented in the decision-making process, which means that when disasters happen, women's needs and concerns can be overlooked.

When women are involved in preparing for and coping with disasters, they are more likely to share information about community wellbeing. Women are also effective at mobilizing communities in the event of disaster.
This International Women's Day, we're celebrating the skills, experience and knowledge of women around the world: women like Phany in Cambodia, as well as women all over Australia generously raising money this Project Compassion.
Your support of Caritas Australia is ensuring that women like Phany and others around the world can cope with and prepare for environmental changes.
Are you interested in learning more about the impact of environmental changes on women?
Check out the school information sheets for International Women's Day here 
Jessica Stone is Advocacy Officer at Caritas Australia.