Supporting Syrian women in Lebanon
07 Aug 19
Global Caritas staff, including Caritas Australia Humanitarian Program Coordinator, Suzy McIntyre at the Oak Shelter. Photo credit: Caritas Australia.
One of Caritas' seminal achievements has been to develop protection services for unaccompanied adolescents that are often survivors of sexual and gender-based violence. Despite best efforts, this has been a critical gap in protection services within Lebanon. As such, the program has sought to provide specialist services and care including to create a separate space in the shelter for the girls, hiring dedicated caregivers and developing activities tailored towards adolescents that, along with a mentorship program, strengthen the care provided to the adolescents and eventually compliment solutions for them outside of the shelter. Over the next year, with the support of DFAT, the program will seek to therefore not only strengthen the quality of care for these unaccompanied adolescent girls, but to also prioritize their resettlement.
Beyond this, the program has taken measures to aid in the recovery throughout the difficult displacement by improving the quality of services provided in order to mitigate the potential impacts of long-term stays in the shelter. From feedback garnered in one-on-one interviews conducted with residents of Oak and Cedar shelters, the program continues to upgrade the quality of food, provide a greater variety of clothing and hygiene products, ensure consistent legal services and information sharing, and support residents through trauma counselling.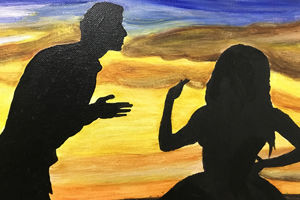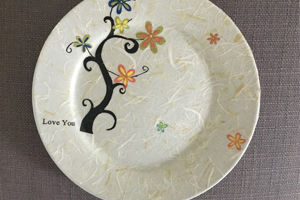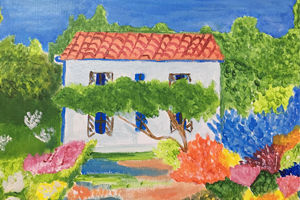 Examples of artworks created by residents of Oak and Cedar shelters. Photo credit: Caritas Australia.
Beyond the material benefits that such support provides, Caritas has provided a sense of empowerment within the residents. Raising independence and wellbeing are critical in maintaining the dignity and self-worth of the women and girls in the shelter. As part of Caritas' efforts to achieve this, the women are taught a range of arts and crafts that not only acts as a means of therapy but also develops their professional skills which they can then use once they have graduated the shelters.