Empowering girls around the world
11 Oct 20
On the International Day of the Girl Child on October 11, we celebrate girls around the world, supporting them as they strive for equality, economic and social change, while inspiring and encouraging others in their communities.

In 2020, we also commemorate 25 years since the adoption of the Beijing Declaration and Platform for Action – the global agenda for advancing the rights and empowerment of women and girls, everywhere.

Girls are breaking boundaries posed by stereotypes and exclusion, including those related to children with disabilities and those living in the most vulnerable, marginalized communities – like, Nguyet, who lives in a small town in Vietnam.
Nguyet spent the early years of her life isolated at home, her parents caring for her many health needs. Her disability restricted her movements, ability to interact with others and any chance of an education.

With the support of Caritas Australia and its partner Catholic Relief Services (CRS), Nguyet took part in a program focused on inclusive education, health and building social interactions and strong community networks - to help to break down stigma and discrimination for those with disabilities.

When Nguyet first participated in the program, she started making delicate paper flowers to sell. Since then, she has used her entrepreneurial ambitions and newfound confidence through the program to build an online retail business – and is riding a motorbike she bought from her profits.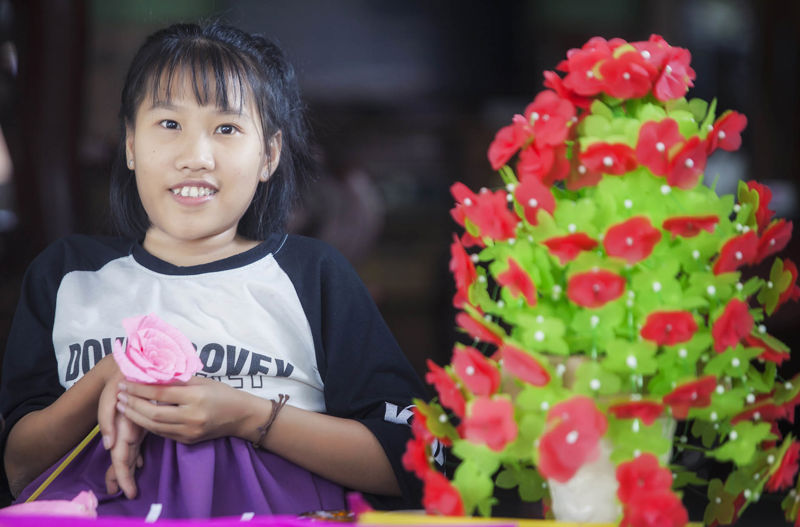 "I can go out independently now," Nguyet says. "And I can buy things I need at home and I can also purchase things to sell online."

"I remember when I first met Nguyet," her former teacher, Quynh, says. "Her face was very sad and lonesome because she did not speak to other people. Now, her face is so bright, she is very confident communicating with other people."

Nguyet has great hope and a real commitment to succeed in her future. She hopes her story will inspire others to see what is possible.


Source: United Nations