Caritas responds to Philippines volcanic eruptions
15 Jan 20
The Caritas network is on the ground in Quezon Province in the Philippines following a series of volcanic eruptions which have the potential to affect half a million people, according to the United Nations.
The eruption of the Taal volcano in Quezon Province on January 12th buried neighbouring towns, like that of Calauit, in thick ash. Houses, farms, and livestock were destroyed.
A total of 9,527 families and 40,752 persons are affected in the Batangas and Cavite region, where the volcano erupted. A total of 8,896 persons are taking shelter in 198 evacuation centers, according to the latest reports.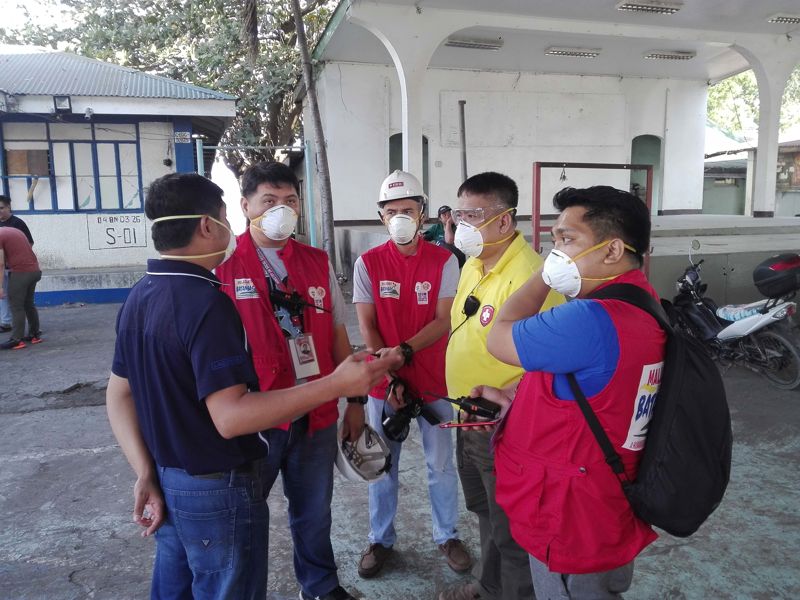 Authorities are continuing to evacuate people living within a 14-kilometre radius of the erupting Taal volcano, with over 38,000 people already have taken shelter.
The Caritas Network, including NASSA/Caritas Philippines, is working with the National Disaster Risk Reduction and Management Council of the Philippines, who are pre-positioning:
Medical teams and staff in regional offices
Medical kits including drugs and treatments
Face masks to ease the inhalation of toxic fumes
The Caritas network will continue monitoring this emergency to supply the food, water and emergency housing support, including temporary shelter like tents, which may be necessary on a large scale.
Immediate needs also include hygiene kits, cleaning materials like industrial style pressure washers, foldable beds, mats, generator sets, emergency lamps, and flashlights.
Photo Credit: Caritas Australia