Our Future Fund – December update
16 Dec 19
Our 'national nest egg' – driving or solving climate change?
Photo credit: Caritas Australia
Did you know that nations like Australia have a 'nest egg' – a pot of money they invest for future financial security, just like individuals? It's our national sovereign wealth fund. In Australia, it's called our 'Future Fund' – an apt name, as its mission is to invest for the benefit of all Australians.
So what does this have to do with Caritas Australia – and you?
Caritas Australia works with communities in 19 countries around the world, supporting them to build a pathway out of poverty. These communities are telling us of the increasing hardship they face due to climate change – rising seas, prolonged droughts, unpredictable farming seasons and more extreme cyclones. They have asked us to advocate for climate action in Australia. That's why we support policies that solve climate change, not drive it.
That's why, when we found out that our Future Fund was investing in fossil fuels, we felt we had to act. So we helped create a joint campaign, driven by a growing alliance, that's calling for our Future Fund to be invested responsibly.
'Our Future Fund' campaign launches at Parliament House

On 10 September 2019, the Our Future Fund campaign was officially launched on the lawns of Parliament House Canberra.

Students from Daramalan College, St Mary MacKillop College and the Caritas Canberra youth group 'First Wave' spoke passionately of their fears for a future compromised by climate change and their expectations that our leaders would do better to step up and respond...
Photo credit: Caritas Australia
Year 12 Daramalan College student Kate spoke to the importance of this campaign: "The use of the Future Fund, not just to stop using fossil fuels but to move towards renewable energy is the best way to stop climate change… it affects everyone and it's everyone's problem".

MPs Zali Steggal and Adam Bandt attended the launch and backed the campaign. "Thank you young adults…we have to think about the power of the individual when it comes to where the money goes," Ms Steggal said.
Photo credit: Caritas Australia
Over 8000 people have signed our petition so far 
This petition calls on two key decision-makers, Future Fund Chair Peter Costello and Treasurer Josh Frydenberg, to ensure the Future Fund doesn't worsen climate change by investing in the fossil fuel industry. It also calls for transparency, as we believe the public has a right to know where our money is being invested. Before the petition closes in early 2020, please sign the petition and share with friends and family?
Meeting sought with Future Fund Board 
Our CEO's wrote to the Future Fund's Board in September seeking a meeting to discuss our concerns. The Board declined, saying 'we do not think a meeting would be productive'. You can read their letter here. Not to worry though - this will not be the last time we seek to engage them in constructive dialogue. 

Good news for ethical investment
Last month, the European Investment Bank, the EU's financing department, announced it will stop funding most fossil fuel projects.

This is a huge step, especially given that last year they invested about $3.2 billion AUD into fossil fuel projects.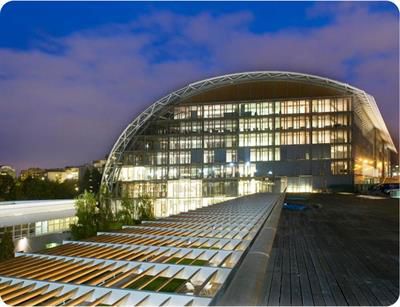 Photo credit: Caritas Australia
Other institutions that have dropped fossil fuel investments include Norway's and Ireland's sovereign wealth funds and 150 Catholic institutions - including Caritas Australia.

We'll have more news for you in 2020 about the Our Future Fund campaign. Until then, please sign our petition and share with family and friends.