On Earth Day 2020 we look at PNG communities building resilience to extreme weather events
22 Apr 20
On April 22, 1970, an incredible 20 million people took to the streets to protest oil spills, pollution, the loss of wilderness and the extinction of wildlife. This was the first Earth Day—a pivotal moment in the modern environmental movement, which has since grown into the largest civic event in the world. People around the world celebrate by planting trees, holding marches and picking up litter.

Today marks 50 years since the first Earth Day, and this year, the theme is climate action. Our changing climate is one of the biggest challenges that faces us as a global community, and its harshest impacts are on those who are most marginalised.

This year is also the five-year anniversary of Laudato Si', Pope Francis' landmark encyclical (letter) on caring for our common home. To celebrate, the Vatican's Dicastery on Human Development is launching Laudato Si Week on 16 May. The theme this year is "Everything is connected", and calls upon us to strengthen our global community and to renew our commitment to solidarity and shared responsibility of our common home.

Caring for our common home is a key priority for the communities we work with in the Pacific. They are experiencing many environmental changes. They tell us of rising seas, more intense and damaging cyclones, and extremes of drought or rain. This is leading to food and water insecurity, damage to homes and public buildings, and sometimes forced displacement, as documented in our annual Caritas State of the Environment for Oceania reports.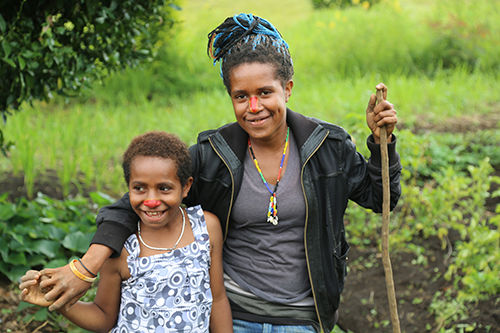 Caritas Australia works in solidarity with these Pacific communities to amplify their voices and to support them to manage these impacts.

For several years Caritas Australia has worked with the Diocese of Bougainville, Diocese of Wabag and the Archdiocese of Mt Hagen in Papua New Guinea to build the capacity of dioceses, parishes and communities to manage the impacts of extreme weather events.

The program was developed in 2016 in response to extreme stress on livelihoods caused by extreme drought following the El Niño in 2015. It focuses on building resilience of communities that have been—and often still are—severely impacted by El Niño weather patterns. Research has shown that stronger El Niño patterns are linked to the changing climate.

The aim of the program in Papua New Guinea is to build up the resilience of communities to environmental disasters by developing the knowledge and skills they need in order to sustain and diversify their resource base.

Over the past few years, the program has experimented with new techniques, such as the introduction of drought-resistant seedlings; the cultivation of newly introduced crops such as wheat and rice; food-processing and preservation techniques and even the introduction of aquaculture to selected farming communities.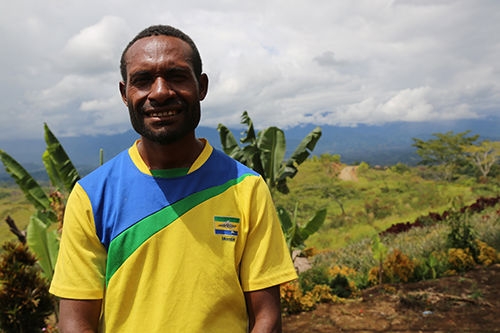 Caritas Australia hopes to evaluate what works best for these communities to build resilience to extreme weather events and climate-related challenges. Though this has been temporarily put on hold due to the COVID-19 pandemic, we will continue to work with these communities in building their capacity to plan for and respond to environmental disasters in the future.
Your support of Caritas Australia is ensuring that communities in Papua New Guinea and throughout the Pacific can build resilience to extreme weather events.
Keep an eye out for our upcoming Laudato Si' week activities happening from 16-24 May, and if you're looking for resources on climate action for children and teens, check out our lessons on the environment for primary and secondary students.
 Jessica Stone is Advocacy Officer at Caritas Australia.