Love and compassion in action in Cambodia
12 Mar 20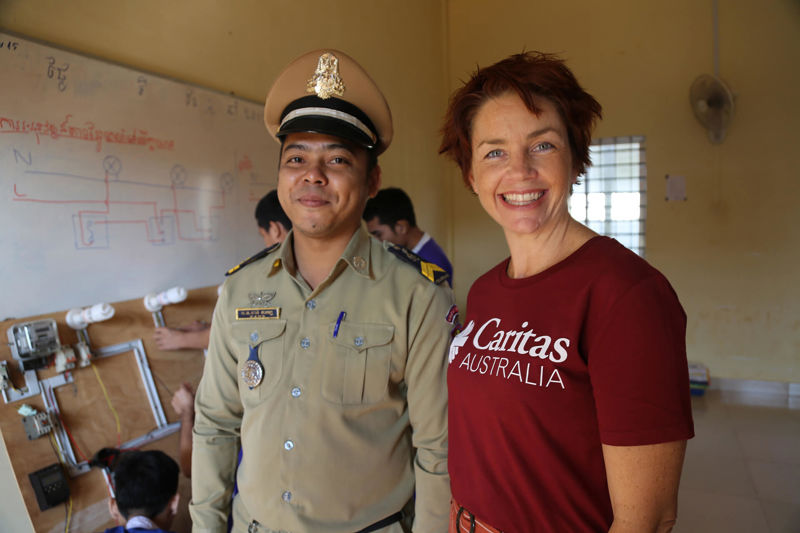 Read a blog by our Caritas CEO Kirsty Robertson, who recently visited a prison program in Ratanakiri where Caritas through its partner Caritas Cambodia is helping to change lives.  
'I was a prisoner and you visited me,' Matthew 25:36
It's cooler than I thought it was going to be this morning. The wind is lightly rustling through the cashew nut trees as we stand on red soil in front of the large blue gate of Ratanakiri Prison, in a remote north-eastern province of Cambodia.
I have never stood inside a prison in Australia or indeed anywhere else. I'd be lying if I said I wasn't slightly nervous at the thought of doing so in Cambodia.
Caritas Australia has been working with those most marginalised in Cambodia for more than 40 years and this year during Project Compassion, our work in the country is being featured in Phany's story from Cambodia. Our Caritas Australia programs there focus on rebuilding livelihoods, improving infrastructure, and supporting young people and people with disabilities.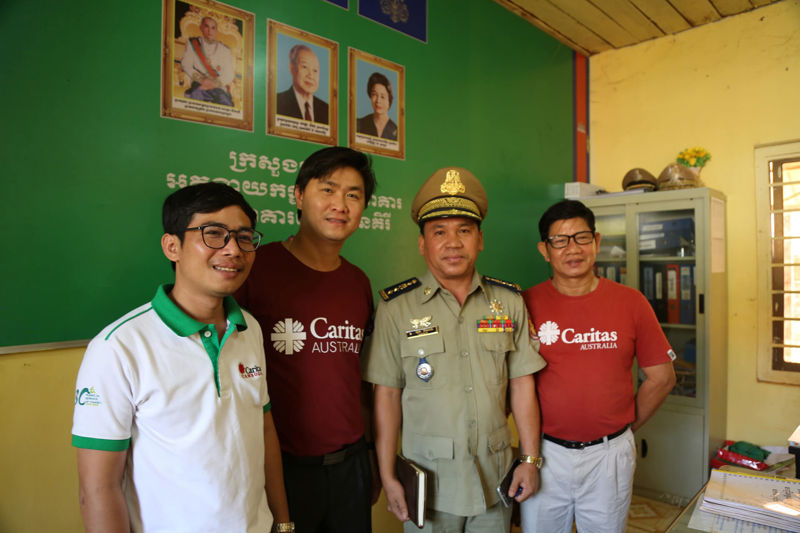 Image credits : Nicole Clements.
It's been a very busy schedule over here in Cambodia and so much of what I have seen has truly touched me - the talents of our Cambodian team, the passion of our Cambodian partners and the persistence of the Cambodian people to make a better life in the aftermath of years of conflict in the wake of the Pol Pot regime.
As the gate opened and we stepped through a second fence of barbed wire a world within our world slowly revealed itself. The Prison Director explained that this prison was once a dark and depressing place. Where cells had no windows and where the inmates were numbers not people. It was a place in which men and women, who were in separate quarters in the prison would lose hope, get sick and give up.
And yet if you looked beyond the orange and blue jumpsuits, the locks and the fences what greeted us today was something completely different. This was a hive of activity. This was a place where people clearly had purpose. Many were getting their hair cut, visiting the health centre for a check up, or learning how to fix a motor bike. They were learning to sew, doing exercises and attending literacy classes.
So much of this "hope-filled" activity was the result of our partnerships with Caritas Cambodia, the various government ministries and the prison. So much of the conversation was dotted with the same story - this was the first time these inmates had ever been encouraged to learn anything or to contribute to a community.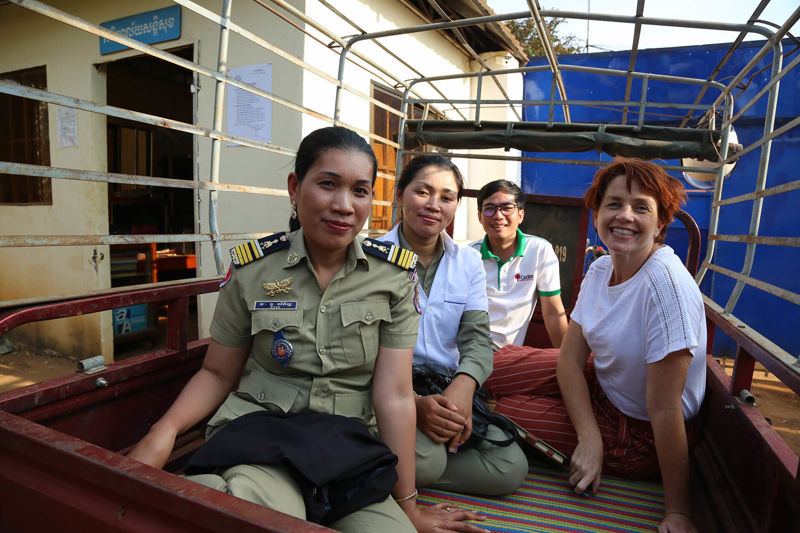 I found myself with tears in my eyes at the end of the day when we were interviewing Srey Oun, an inmate who was being released that day. I wondered later if it was because her story in some ways mirrored mine - she was a mum of a little boy about the same age. Or perhaps it was because of all of the suffering that was compacted in that one prison. So many of the inmates said that this was the first time that they had ever experienced, compassion or even love.
Regardless of the reason I was left with the overwhelming feeling that it was places like this that Caritas was called to be. With people that have been forgotten. In the darkest parts of humanity. Our tag line "uphold dignity" is a much harder challenge in a place like this and yet the results are truly transformational.