Planning for the pandemic: how Caritas programs are moving toward stability
19 May 20
"Let us welcome this time of trial as an opportunity to prepare for our collective future, a future for all without discarding anyone. Because without an all-embracing vision, there will be no future for anyone." 

-Pope Francis, Homily on the Liturgical Feast of Divine Mercy

After the initial shock generated by the global coronavirus pandemic, Caritas Australia and our in-country partners are adapting long-term responses to survive.
Here are some of the ways that your support is enabling Caritas Australia to complete its crucial education and support programs in three of the 23 countries we work in across the globe.
In Timor-Leste, for women like Cicilia Cono, a 50-year-old mother of two living in Lifau Village, the first outbreak of coronavirus was unnerving.
"It has already been one month and many families have reported that their household income has reduced because of these (social-distancing) measures."
However, information sessions supported by Caritas Australia are reducing worries about the virus and helping communities to concentrate on their daily activities, such as farming programs. The distribution of equipment such as masks, soap and self-made, easy-to-use water systems (tippy-taps) is also helping to protect people in vulnerable communities.
"It has been difficult with the coronavirus and we do not know how long this will continue. Through the support from Caritas Australia and BANO (local partner organisation), my family and I can feel more confident to face these uncertainties," Cicilia says.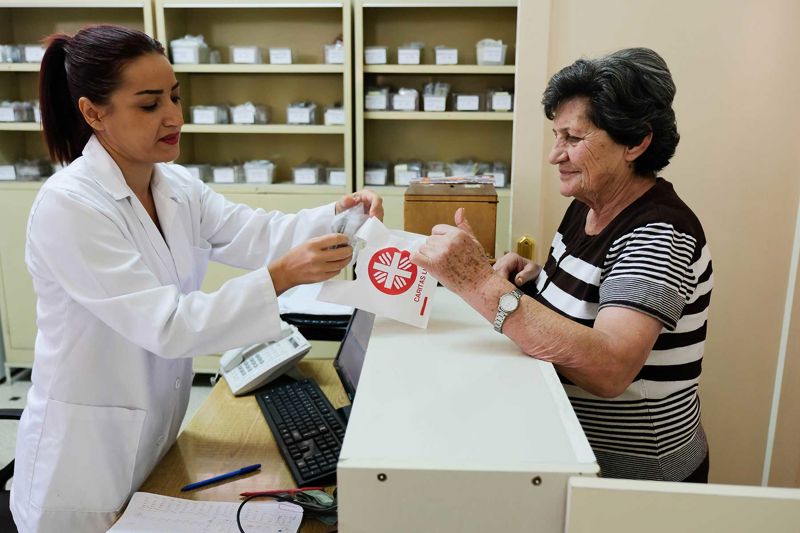 In Lebanon, a country which is currently in lockdown, Caritas Australia is finding new ways of working to meet the demands of the COVID-19 emergency, according to Suzy McIntyre, Caritas Australia's Program Coordinator, Global Programs & Partnerships,
"We are standing in solidarity with our courageous colleagues … as they work to keep people safe through online awareness campaigns, the provision of personal protective equipment, and the distribution of food and hygiene kits," Ms McIntyre says.
Caritas Australia's partners are offering:
Online awareness campaigns.
Ongoing support to women and their families in Caritas-supported shelter programs.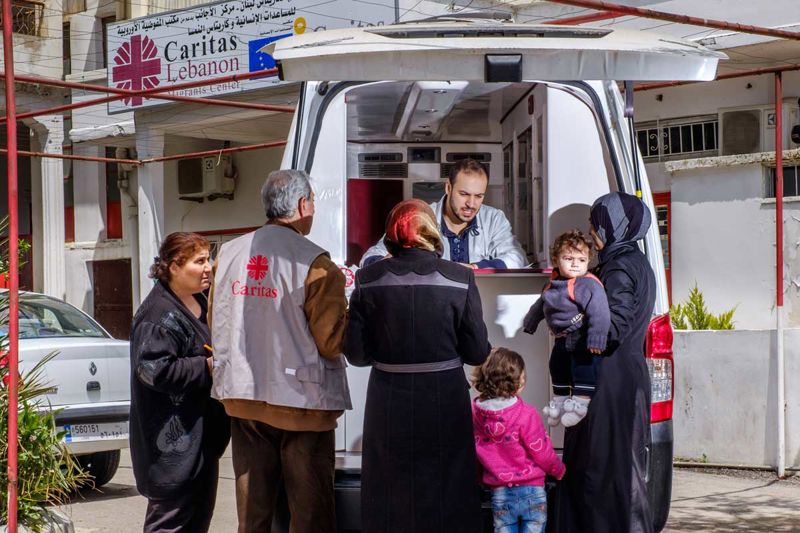 In Bangladesh.
The imminent spread of COVID-19 in Rohingya refugee camps across Cox's Bazar, means that Rohingya mothers like Tasmee are practicing thorough hygiene practices.
"My husband (who has learnt from Caritas training) told me to wash our hands with soap every half an hour. He is very much hard about this matter for last few days. Now I am used to with this practice. This practice helps me to prevent the disease as well," she says.
Maintaining cleanliness is hard in such cramped conditions, but your support is fostering lifesaving practices for women like Tasmee and their families, across Cox's Bazar, Bangladesh.
Caritas Bangladesh country-wide response
Supply of essential needs, such as hand sanitisers and face masks.
Encouraging strong hygiene practices like regular hand-washing.
Supporting local authorities with self-isolation and social-distancing practices.
COVID-19 represents an unprecedented risk for Caritas Australia and its partners. Yet, with these challenges, we too are changing, exploring new strategies to respond to the crisis and to save lives.
By investing in the existing strengths of communities we are building their capacity to face the pandemic with training and education programs, emergency supplies and preparation.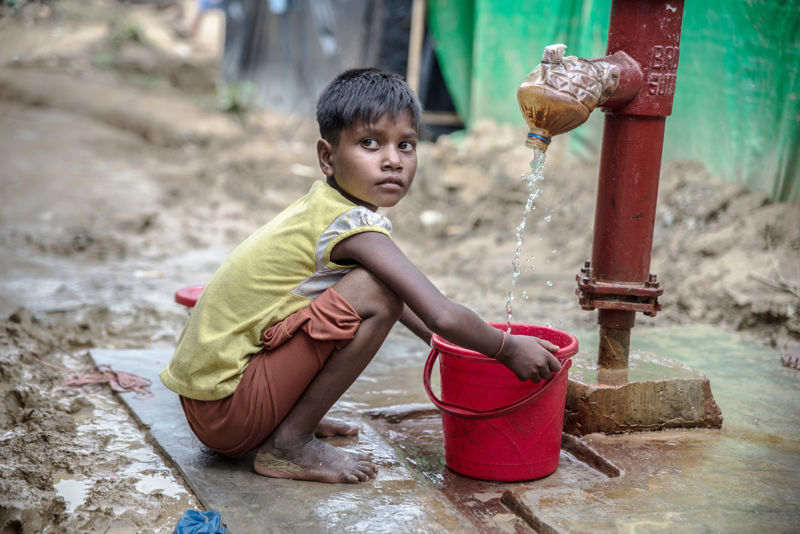 Your support of Caritas Australia's work is empowering communities to be prepared long term-preparedness against the challenges of coronavirus and move forward with hope. Health care, sanitation and emergency food kits are saving lives.