DRC faces multiple threats, amidst fears of first COVID-19 era famine
12 Nov 20
Caritas Australia's Africa Program Co-ordinator reflects on two decades of work in the Democratic Republic of Congo and its current situation


Lulu Mitshabu has been working for Caritas Australia for 20 years this year. As our Africa Program Coordinator, Lulu, has spent a good part of that time working in the Democratic Republic of Congo where she grew up.

Lulu fled the DRC while working for a women's rights organization, at a time when the country was under a dictatorship, and "any woman who spoke up for their rights was an enemy of the state," says Lulu. She then lived in Zambia, before moving to Australia.

In the decades since, she has worked to help the most vulnerable people in the country of her birth, through Caritas Australia programs which focus on gender-based violence, HIV/AIDS and the re-integration and protection of ex-combatants, helping them to transition from military to civilian life.

During that time, the DRC has experienced years of civil unrest and conflict, leading to the displacement of around five million people – the highest of any African nation, as well as deadly outbreaks of measles, Ebola virus and now, COVID-19.
Ebola outbreak

"My last visit to the Democratic Republic of Congo (before COVID-19), really made me understand the challenges for our partners on the ground," Lulu says. "This Ebola outbreak has had the greatest impact on women and children, whilst also hindering entire communities. When children lose their parents, their future becomes uncertain. As they are often primary caregivers, women are often at risk of being infected or stigmatised. The outbreak also made it difficult to access basic services, such as health care and education."

Lulu says that the Ebola virus outbreak actually paved the way for a positive community response to health messages about COVID-19. Many households already had hand-washing kits in their homes and offices and young people had become very active in raising awareness of Ebola through theatre, music and sport. Suspicions and misconceptions around the virus were overcome through training workshops and radio broadcasts, making it easier for Caritas Australia's partners on the ground to get COVID-19 awareness messages across to communities.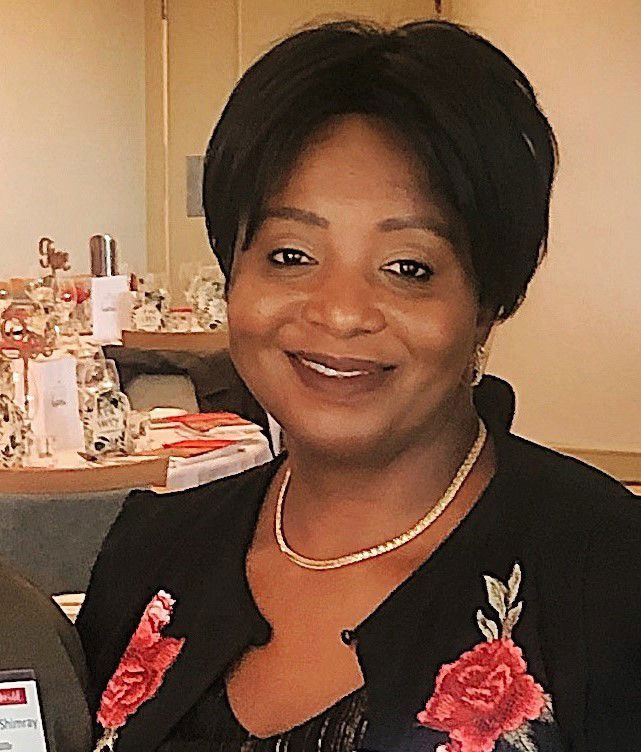 Looming food crisis amidst COVID-19 pandemic
During COVID-19 times, Lulu has been working remotely from Australia with partners on the ground in the DRC, who are involved in training and sharing COVID-19 prevention measures, distributing masks, hygiene kits and food kits.

Numbers relating to COVID-19 are hard for authorities to confirm in the DRC - with estimates of over 11,000 confirmed cases and more than 300 deaths.

Amidst the pandemic, there are fears that the first famine of the coronavirus era could soon hit, with millions of lives at risk. With many parts of eastern part of DRC already facing crisis levels of food insecurity, COVID-19 lockdowns and their socio-economic impact have pushed some communities into increasingly vulnerable conditions. Many households missed the planting season and were unable to travel to markets sell their products, with many already eating food stored for the dry season.
Unless we do something fairly radical quickly, addressing this, we're going to see the result in the next six months, and people are going to be really in a very bad position.
Achievements for women
In a country where rates of gender-based violence are amongst the highest in the world, with perpetrators mostly escaping justice, challenges for women, in particular, are great. There is also limited medical and emotional support for survivors of sexual assault, which reinforces a culture of violence against women.

Lulu is proud of progress made by Caritas Australia's programs which focus on helping women, throughout her two decades working in the DRC.

"Caritas Australia's programs have succeeded particularly well in their approach to strengthen women's resilience and community coherence. Our beneficiaries have increased literacy to understand their rights, how to negotiate and demand them," Lulu says. "It has also provided a safe space for women to express themselves and learn from each other, they have gained skills in advocacy, as well as increased access to medical care for victims of gender-based violence."

Income-generating activities and savings groups which assist in setting up small businesses have also helped women and girls, giving them the opportunity to provide for their families. Over 5000 women have benefitted from this program so far.

"I am privileged to work with Caritas Australia in my country of birth to ensure we can help some of the world's most vulnerable people," Lulu says. "I have seen the transformations that have taken place, including women who were not able to speak or have lost their confidence, taking the lead in their community and learning new skills."
Inspirational work
"I am always inspired by the courage and strength that communities display," Lulu says. "Despite all odds, they come together to find their own solutions to challenges around peace, protection and livelihood opportunities to improve their own and their family's future."

Lulu is also inspired by the generosity of Caritas Australia's supporters.

"So many people (especially an increasing number of young people) are trying to make a difference by continuously supporting our programs. This goes further than just donating money. Many supporters use their spare time to raise awareness and attend events."