Cyclone Idai: Message of solidarity
26 Mar 19
Cyclone Idai has caused widespread devastation across Mozambique, Malawi and Zimbabwe. The tropical Cyclone made landfall in Mozambique on March 14 and an estimated 1.8 million people, including 900 000 children have been seriously affected.
Entire villages have been submerged and houses, schools and health care centres have been completely destroyed. The current death toll is said to be over 750 with 110 000 people congregating in improvised camps, but numbers are said to rise.
Caritas Australia's Africa and Humanitarian Emergencies staff have contacted our partners in affected countries, who are monitoring the situation closely. Caritas will be focusing on supporting households with food, basic hygiene, sanitation and shelter supplies.

We expect to have more news in the coming days, including information on the scale of the disaster and how our network can provide support.

Caritas Australia would like to express our solidarity with our partners, friends and neighbours in Mozambique, Malawi and Zimbabwe during this difficult time.  You will remain in our hearts.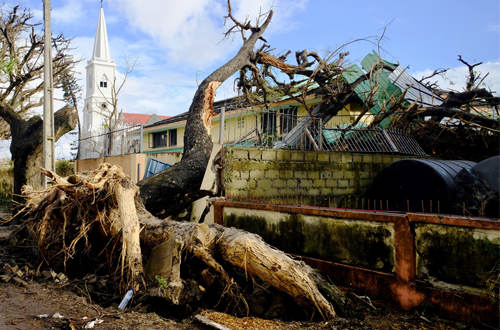 Photo credit: Caritas Internationalis